Key Pages for Diablo II Info [e]

Classes

Items
Item Misc
Monsters
Diablo Misc
Essential Links
Wiki pages are being added more quickly than this page is updated! Check the Recent Changes and Categories for the most current navigation.
Featured

One of the most popular aspects of Diablo II is the Horadric Cube. It's not only a cool way to create items and effects in the game, but it's also great for additional storage space, which is much needed.



The Cube is found in Act Two in the Halls of the Dead, a tomb under the Dry Hills, one of the early surface areas. You want it, so go get it as soon as you have the chance. Once you have it, the fun begins. If you haven't seen it, take a look at the picture to the right.


A full host of Cube Recipes are available in the game, in order to make Crafted Items, and is also used to get into the Secret Cow Level as well as the Pandemonium Event, some of the essential aspects of the game.


The Cube is one of the most interesting items in Diablo II, and functionality inspired by the cube was added to Diablo 3 with Kanai's Cube. Check out the secrets of the Horadric Cube yourself!



Other Featured Articles.
How to Help [e]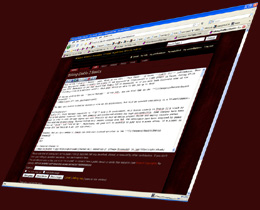 You can help with Sections!
DiabloWiki is a great resource for everyone, and is built by members of the community adding small or big contributions. Time or English skills are not constraints that should keep you from signing up to the project, as some members might have plenty of time but using English as a second language, and others have skills but only time to correct grammar!

You can help out in the wiki by either filling out Incomplete Pages (also known as "Stubs"). You can also check out the Community Portal for information on the current wiki focus.

Your Account
Your account will work on both the Diablo 2 and Diablo 3 wikis here at DiabloWiki, if you sign up on one of them. If you have an account on any other Diablo site, such as Diabloii.Net, you will not automatically be able to use that username; you will have to sign up for DiabloWiki separately.

Getting help
When you have signed up, this is how you get help:
Our homegrown Help section includes almost anything you would like to know.
The Wiki Markup page is great if it's a specific piece of "wiki code" you need.
The FAQ answers a lot of further questions.
The Community Portal Discussion is a good place to ask questions to be answered by the community.
The DiabloWiki Support Forum can also be used to get help from sysops and members.
There is a support forum also, if you prefer.


External Links
If you want to search for more help on wikis externally, this is three good articles to check out: